SkilledWorker is a leading foreign recruitment enterprise bringing top international talent to Canada.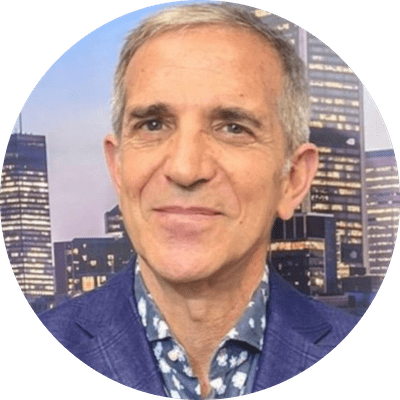 COLIN R. SINGER
Founder, Attorney & Certified Human Resources Professional
Colin R. Singer, Managing Partner of Global Recruiters of Montreal and SkilledWorker, has more than 30 years of experience as a practicing immigration and employment recruitment attorney.
His legal practice for Canadian immigration – www.immigration.ca – is rated #1 on Google Reviews and is one of the foremost names in the Canadian immigration industry.
Having completed legal training at the University of Ottawa, Colin is a licensed practising attorney in the Province of Quebec. Before law school, he had obtained a Bachelor of Arts degree from Montreal's renowned McGill University, majoring in Industrial Relations.
Colin is a certified Human Resources Professional (CHRP) in Canada, possessing a thorough understanding of the North American personnel and human resources industry.
AYMEN MRAD
Co-Founder & Senior Manager, Talent Acquisition
Aymen is a Senior Manager, Talent Acquisition at Immigration.ca. He is an experienced talent recruiter within the IT industry, with a personal emphasis on creating a balanced resource-full talent pool for the client, facilitating recruitment growth, and extending management focus on BPO sectors.  
His expertise is not limited to the IT field, however; he also possesses experience sourcing top executive talent from areas including, but not limited to – marketing, sales, corporate development, finance, HR, technology, and operations.  
He prides himself on actively advocating for a maximally conceived "employee experience,", focusing on a solid customer-service initiative through action items created via deep trends analysis. 
His extensive experience with multinational companies and organizations has helped him build up a personalized recruitment methodology – unparalleled in its delivery and backed by years of knowledge of the field in question.  
Aymen's background in the recruitment world has cultured within him a sense of limitless growth – one he backs by constantly developing his professional and human experiences.  
PATRICIA TORCHIA
Co-Founder, Managing Executive and Accountant at immigration.ca
One of the co-founders of the SkilledWorker model, Patricia Torchia, holds more than a decade of experience in management and accounting.
After completing her Bachelor's in Visual Communications with a minor in Sociology from the University of Alberta, she pursued a second certification – this time in accounting – from Montreal. She combines her extensive learning and experience from both these fields into a comprehensive professional implementation; creativity and theory are one for Patricia, and she practises the same in her role at the firm.
She values a "peoples-based" approach towards work and prides herself on developing strong relationships with co-workers and clients. This has allowed her to implement effective communication practices within her work ethic and has provided a guiding framework for her overarching professional philosophy.