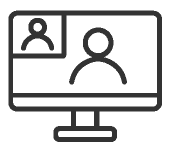 One-way Video Interview
One-way video interviews as a pre-screening tool or visual CV are extremely important in the current labour market, especially under our new Covid-19 normal. 
Most companies recruit foreign talent online, which eliminates a crucial part of the hiring process, which is human contact. For potential employees, flying to another country for recruitment is not an option due to the high travel costs. 
For these reasons, HR managers and talent acquisition specialists pre-screen candidates using this automated visual tool. They use the pre-recorded answers and visual presentation to pre-select candidates based on visual information. 
It is imperative you give the right first impression. To that end, we will assist you in creating a short yet effective video, showcasing and highlighting your education, soft and hard skills, professional experience, achievements, personality and future career goals. 
The final version of your one-way video interview will be available on our platform for you to use during your own job search for one year. 
On our end, we will also showcase and promote the final copy of your one-way video interview to our employers on skilledworker.com and GRN of Montreal.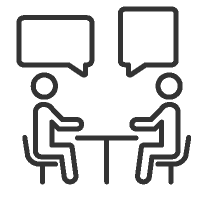 Real-time, one-one-one coaching
How does it benefit you?
As a complement to creating a one-way video interview, you will be able to practice on several occasions and prepare yourself for different types of questions and interview scenarios. 
With our coach-led guidance, you will receive direct and personalized feedback from our HR experts: from learning how to introduce and sell yourself in a couple of minutes, to curtailing bad habits such as your verbal and nervous tics.  
We will train you so you develop the confidence to answer any questions during a telephone or live interview. With our HR experts' assistance, you will distinguish yourself from other candidates. 
Let us coach you so you succeed in landing the perfect job!